Wireless ISP Billing & Automation app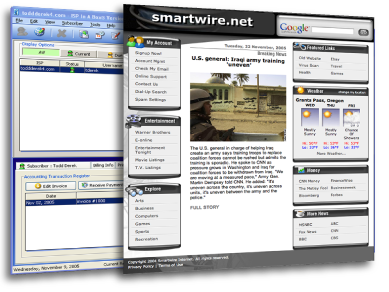 Streamline, Take Control, and Grow
Imagine a billing and automation platform thats a dream-come-true:
Its free to get started and a low monthly cost per subscriber after youre up running.
Easy setup ? no servers or proprietary equipment to install or manage.
Clean, efficient interface is highly optimized to speed routine tasks and streamline operations.
Take control with subscriber payments and access tied to fully integrated RADIUS. Past due subscribers are presented with a payment portal.
Grow with best practices and turn-key products to further increase subscriber loyalty, including full-service, carrier-class, private label email and other easy-to-offer ISP services.
Get started fast:
– Ultimate Back Office can be installed in a few minutes.
– A free personal orientation typically takes less than an hour with free training and phone support thereafter.
Whats the catch? We want you to fall in love and find yourself spouting, WOWWOW as you realize how much easier your life can be with Visp.net. Youll see visp.net as an indispensable, streamlining, money-saving, stress-reducing, profit-generating, happiness-creating part of your success.

When you partner with visp.net, you get the kind of quality youd build with your own hands, plus the strongest guarantee in the industry from an award-winning company. Learn more about Ultimate Back Office Billing and Automation Software, or Try It Free now